See on Scoop.it – Curing Cancer & Other Diseases – The Latest Science (aka What your Doctor Won't tell you Because he doesn't know about the Latest Research)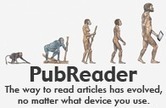 PubMed comprises more than 22 million citations for biomedical literature from MEDLINE, life science journals, and online books. Citations may include links to full-text content from PubMed Central and publisher web sites.
Leanne Venier, BSME, CP AOBTA's insight:
This is one of many newly researched applications of using RED light – 670 nm in this case – to treat numerous diseases and illnesses.
Excuse the dry, scientific report – like many of the topics I report on during my talks regarding the use of color and light for healing, this topic hasn't made it to mainstream media yet.
That's why I'm teaching about this topic at major medical centers, MENSA and elsewhere – as an engineer, scientist and former acupuncturist and chinese medicine practitioner, my goal is to bridge the gap between the research scientists and the medical doctors so they can learn about the latest (non-invasive) technologies and light-based healing modalities and start incorporating them to actually HEAL their patients (as opposed to pumping them full of pharmaceuticals or cutting out body parts with unnecessary surgeries, all of which only cause the body to get more out of balance and dis-eased).
See on www.ncbi.nlm.nih.gov